Boozy Dog Toys
First of all, this is pretty awesome. We buy a lot of toys from Zippy Paws and this Happy Hour Dog Toy collection is right on target. They make guacamole squeaky toys, rosé bottle dog toys and other millenial minded products. Get your own Whiskey bottle like we did. Ours allows us to swap out the water bottle once in a while. That was the biggest added value for us.
The Luxe Teepee Dog House : A Canine Gothic Dream
Yes. I want one for me too. I want one so big it takes up half of my living room. I want a goth teepee looking thing so big that my dog's own little goth teepee fits in it. Seriously though, how cute is this thing? It looks like it's a pain to assemble but nothing as critical as "putting together Ikea furniture" so we should be good. The price is a bit steep for us so we looked for a cheaper alternative (next slide).
The cheaper & Infinitely Funnier Version
We found this as an alternative to the luxury dog teepee. I can't look away. The dog model has me snared. As a direct result, this striped dog teepee made it into the list.
Goth Dog Mom Hoodie
Dog Codependent Hooded sweatshirt: the title of the product itself is already perfect. You can't go wrong with a hoodie for the dog goth mom in your life.
I Like My Coffee Black, Just Like My Metal
If you have a friend who's powered by black coffee and deep general resentment…and they happen to own a dog on top of that: this is the mug you get them as a gift. They won't like more BUT they will make sure not to trip you if you ever get chased down by a horde of zombies.
P.S. If you've met us, me and my dog probably also talk shit about you and we need this mug.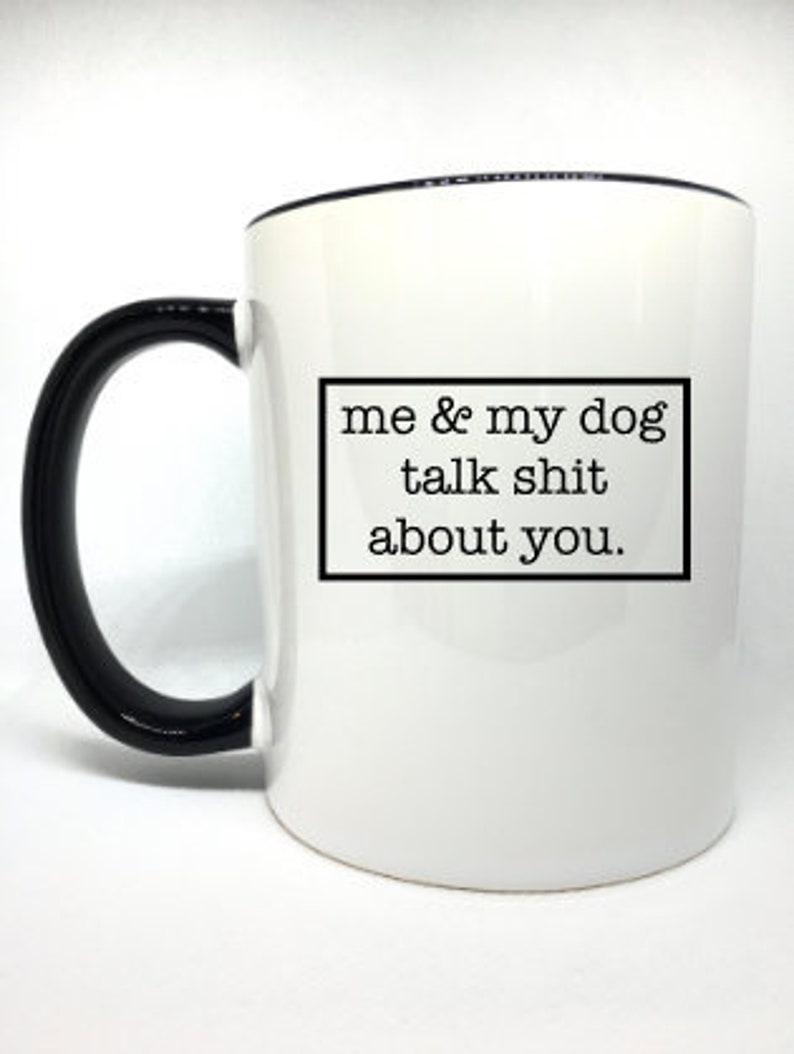 The furbo dog camera
The Furbo is available on Amazon. We did a review of that one because it's such a wonderful product. Anyone can learn to love the Furbo. If you have a dog, sometimes, you know deep in your gut that you are going to come home to a giant mess. With the Furbo, that gut feeling doesn't have to nag you all night. You can simply check! There are quite a few videos about this product. Feel free to check them out:
Stationary & Stickers
Remember that friend I said wouldn't trip you during the zombie apocalypse? Yeah, I'm not so sure about that anymore. These stickers made me laugh a lot: I will push you in front of zombies to save my dog – truer words have never been spoken.
Dog water bowl
It's non-skid, it has a minimalist design and it's made for thirsty beasts. Enough said about this dog water bowl. It's simply parfait ma chère.
Puppies Over People Goth Key Tag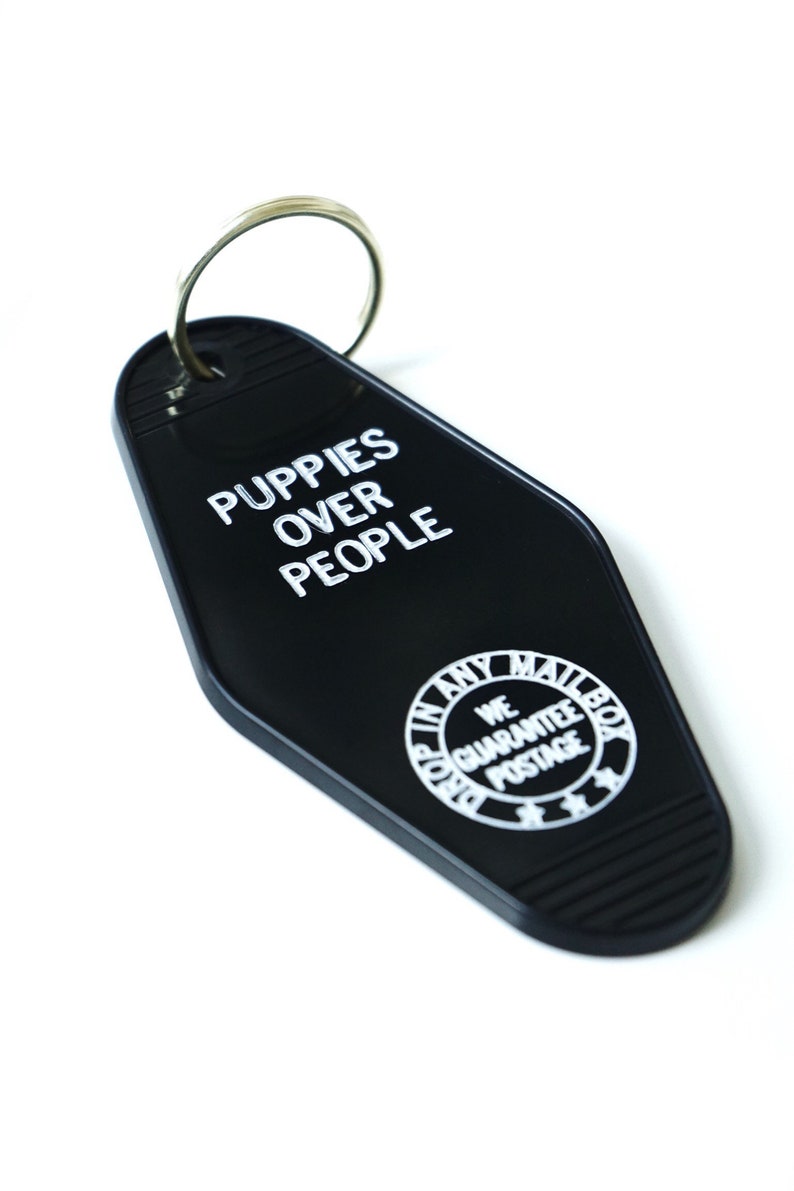 Ever need to make a relatively low key statement? This key tag packs a punch for the goth dog lover in your life. This keychain is pretty dope and available on Etsy. Simple, minimalist and comes with guaranteed postage apparently. There are more models available in this Etsy boutique but I really liked this one. It also vaguely looks like the type of key chain that will survive a few chewing sessions from pupper.
Unexpected Bonus : Black Le Creuset Doggie Treat Canisters
Feel utterly decadent and proper at the same time with these black Le Creuset canisters. I think they look incredibly sleek without screaming "crazed dog owner". For those of you that do not want another black anything in their home, there's a cherry model. That's the red ombré color Le Creuset is famous far. It would also be a perfect combo for a goth dog owner. The Provence model is a lilac to deep purple ombré that's just gorgeous for an understated pastel goth. The one complaint I keep seeing online about this product is that the lid will not stay on. I am wondering why that is so since nobody was complaining a few weeks back. Maybe the summer humidity?